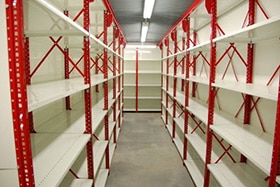 Klip-BILT II® Shelving
Rugged industrial strength & powerful versatility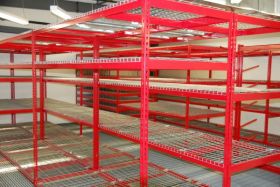 Speedi-BILT® Shelving
Simple & economical option for uninterrupted storage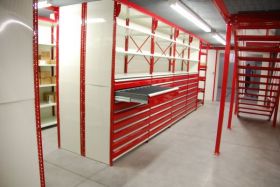 Modular Drawers
Introducing drawers that you can move around just like a shelf.
Get more than just shelving with BILT.
Shelving is more than a commodity. A functional shelving layout can be a major driver of your efficiency, customer satisfaction, employee safety, and even your long-term opportunity.
Every shelving purchase from BILT includes design assistance and expert consulting for superior shelving systems that produce ROI. And if you need a large-scale project, like a shelving supported mezzanine or high rise industrial shelving, our team of engineers can deliver a custom shelving system that meets your unique space, storage, workflow and safety needs.
Discover the benefits of flexible storage solutions plus design expertise with BILT.
See an Automotive Dealership/Shelving Supported Mezzanine in action with BILT's Simulated Installation Plan.