Every BILT shelving purchase includes design assistance to ensure a functional storage layout that produces long-term ROI. For custom shelving units, and for large-scale projects like shelving supported mezzanines, high rise shelving and complete warehouse organization layouts, we offer step-up custom design and engineering services.
Custom Shelving Unit Design
BILT can assist you in realizing your creative ambitions by guiding you through a project's design phase. Our custom shelving design services allow you to create intricately detailed products that serve your unique needs. Let us help you create a solution that will maximize your warehouse productivity and efficiency.
Engineering
Large-scale warehouse shelving layouts and mezzanines have multiple considerations, including capacity, space and workflow efficiencies, and worker safety. The warehouse layout design, with its dozens or hundreds of storage units, may seem overwhelming.
BILT's team of engineers is more than up to the task. Our engineers can offer a superior warehouse layout design that will not only meet your needs now, but take into account your future growth. Let us know what you need, and let us handle the heavy lifting.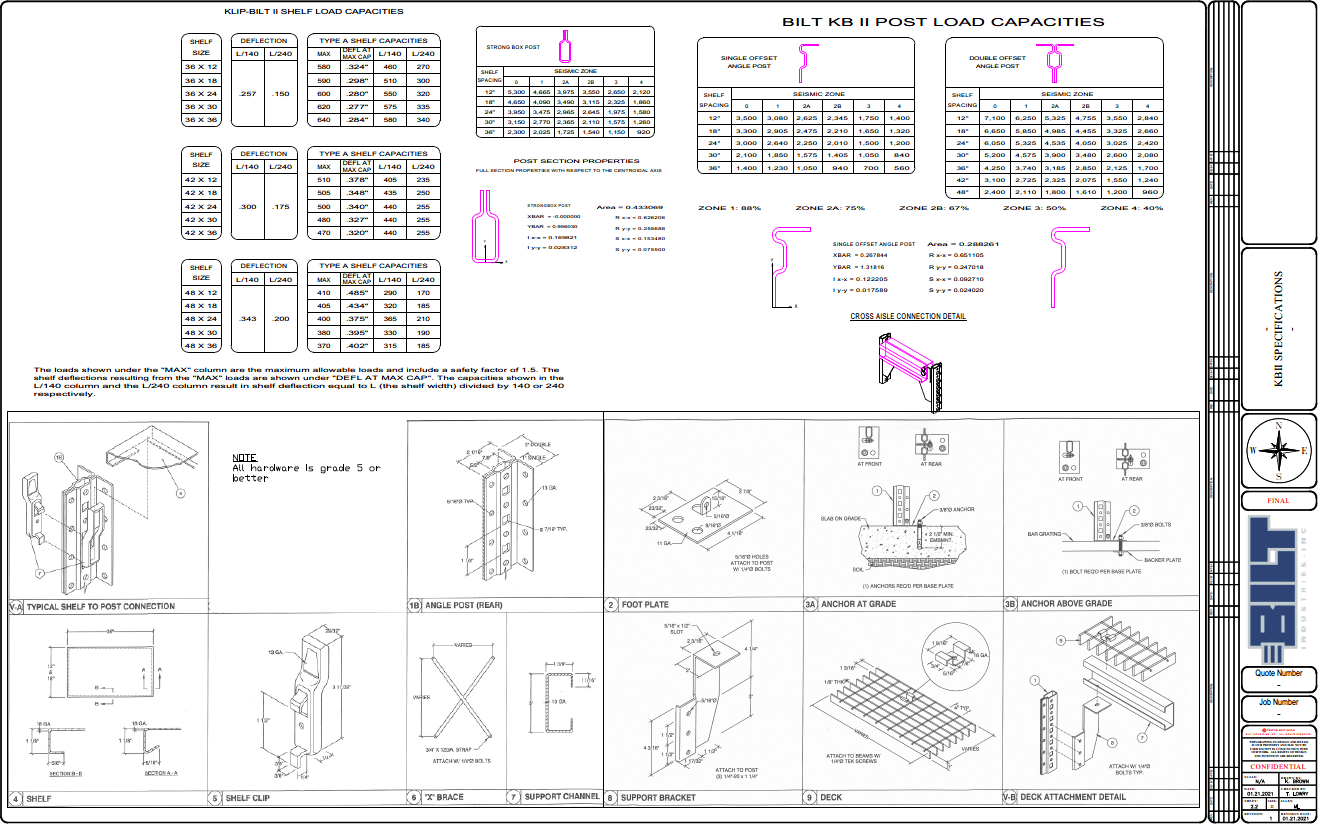 Maximize Your Warehouse Floor Plan With BILT
Whether you need to design an all-new warehouse shelving layout or to update your current warehouse floor plan, it all starts with the same thing: a thorough assessment of your inventory and available floor space. By assessing your inventory, we can then help you select the most efficient shelving and racking storage systems that will maximize productivity. It is even possible to custom-design a shelving system for your specific needs.
Your warehouse layout design will vary depending on the products you store and the materials you handle. Your everyday operations and processes, including product picking, inventory control, workflow, material/storage flow, material handling, and organizational practices, will greatly influence your warehouse floor plan.
While no two warehouse organization layouts will look the same, any efficient layout should be able to do the following:
Maximize the available floor area and storage space
Provide safe, easy access to stored products and materials
Demonstrate flexibility in terms of storage system positioning and future needs
Optimize Your Warehouse Layout Design
BILT Industries provides custom layout design and engineering for your warehouse floor plan. We incorporate in-stock or custom-built warehouse shelving systems that deliver long-term ROI.
We work with a wide range of clients including industrial facilities, specialty warehouses, retail distributors, e-commerce distributors, the automotive industry, and more. Our experienced team knows what works best for your industry and can put together solutions for your unique needs. Let's discuss your warehouse layout requirements today.