Increasing your storage capacity often means going up, not out. Before expanding your square footage, consider if a shelving supported mezzanine could be a way to better utilize the space you already have.
At first glance, designing and building a mezzanine may seem insurmountable. Thankfully, you don't have to go it alone. Let our experts design a cost-saving, efficient mezzanine system built with your space and storage requirements in mind.
Your BILT sales representative will evaluate your mezzanine requirements, and then work with our factory engineering staff to provide you with a survey and recommendation.
Each BILT mezzanine system is designed to fulfill your unique requirements and concern for safety. Costs are held to a minimum through the use of standardized, production-line components.
You may build a mezzanine only once in a business lifetime. We do it continually. That storage system that seems insurmountable may prove routine.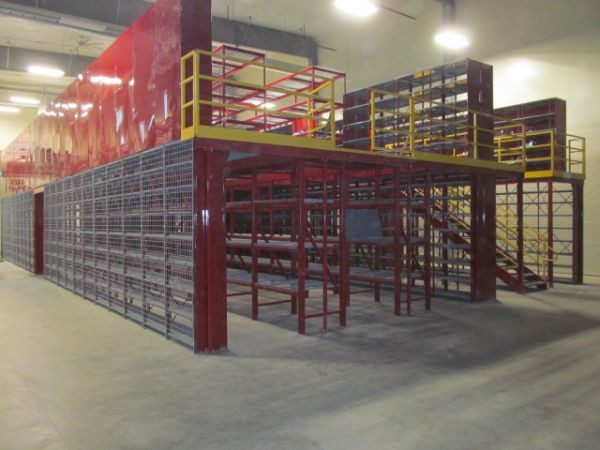 Stairway is usually constructed 30″ and 36″ wide with grating treads and diamond plate nosing on stairs. Fabricated for bolted erection with stringers and tubing handrail components.
See an Automotive Dealership/Shelving Supported Mezzanine in action with BILT's Simulated Installation Plan.