Rugged BILT industrial steel shelving stands up to rough duty day in and day out. You'll use less space and store more, and the weight won't strain the system—or your budget. By utilizing a combination of industrial warehouse shelving styles, you can maximize shelf space utilization and increase speed of product picking—ultimately making your facility more efficient.
Every BILT shelving purchase includes design assistance to ensure a functional storage layout that produces long-term ROI. For custom industrial shelving systems, and for large-scale projects like shelving supported mezzanines and high rise shelving, we offer step-up custom design and engineering services. Let us help you create an industrial distribution storage solution that will maximize your efficiency and productivity.
Klip-BILT II® Automotive
Rugged, industrial-duty Klip-BILT II® give you more capacity with quick access to inventory. Strongbox front posts keep the front corners open, so you can squeeze more boxes, large parts, or small parts storage containers on every shelf. Open or closed units are easy to arrange and rearrange using Lickety-Clips to locate shelves—no bolts or tools required.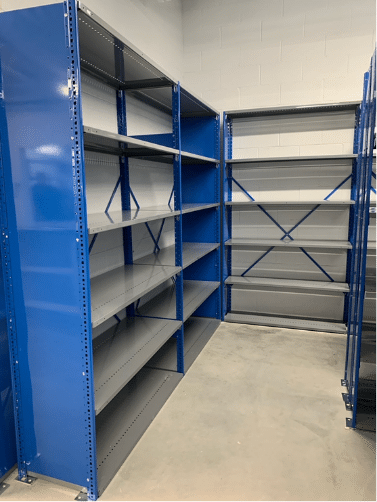 Quick-BILT® Automotive Small Parts Bins
Built for durability and comfortably quick changes, Quick-BILT® automotive small parts bins employ sliding shelf dividers for rapid reorganization. The base unit is an open-front, structurally independent shell, which you can customize in a flash with intermediate shelves and dividers. No shelf fasteners required.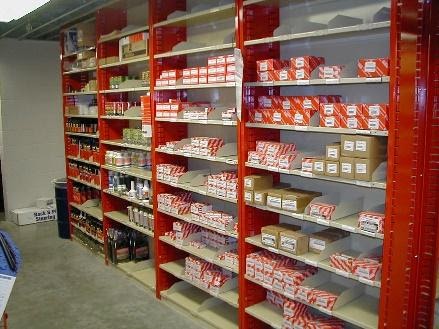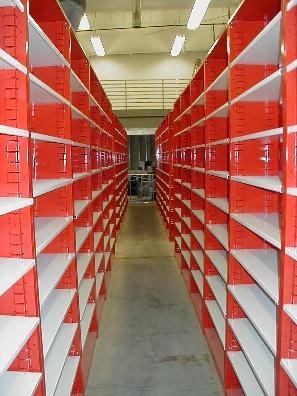 Speedi-BILT® Automotive Storage Units
Simplicity and strength strike an impressive balance in the Speedi-BILT®. There are only two basic components: beams and posts. Economical particle board can be used to optimize uninterrupted storage space, making this product ideal for bulky items. Our clients have used these to store batteries, tires, wheels, molding, and hanging sheet metal.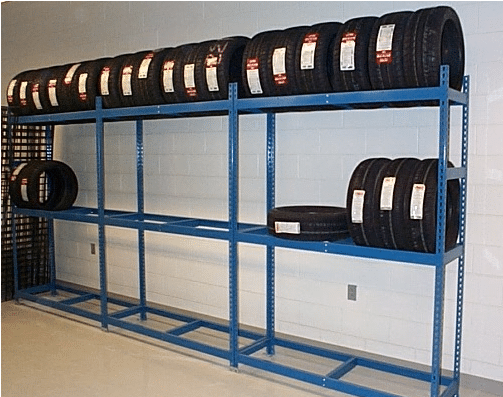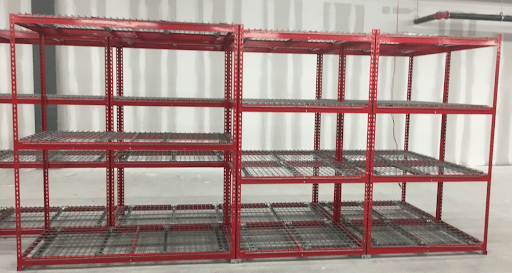 Modular Drawers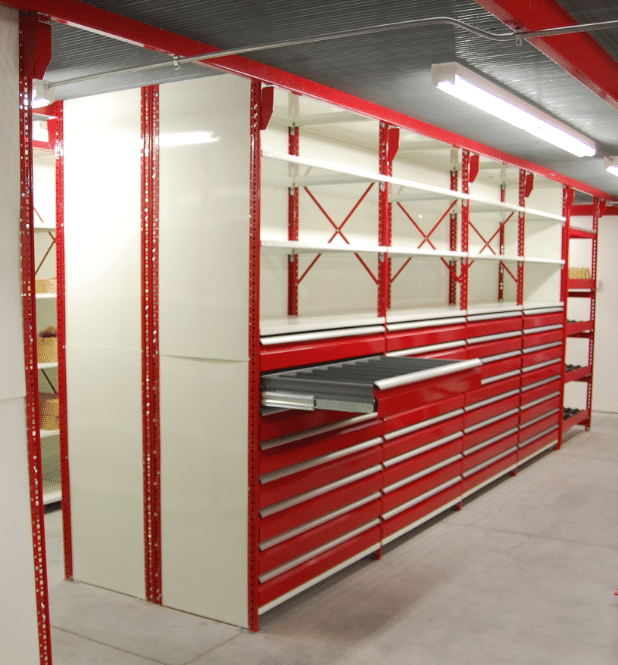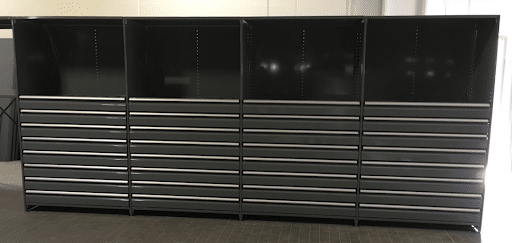 How can you benefit from our industrial shelving systems?
BILT Industries listens to the needs of warehouses, distributors, offices, retailers, hospitals, and other industries that require large storage space. That's why we offer spacious, heavy-duty, industrial shelving racks that can be re-arranged depending on load capacity needs.
Our industrial shelving racks are used in stockrooms, assembly areas, maintenance areas, office supply areas, record storage areas, and facilities that store and transport heavy products and materials. Our heavy-duty shelving delivers excellent rigidity and durability.
Facilities that use BILT industrial warehouse shelving benefit from the product in multiple ways:
More Efficient Warehousing
Better Space Organization
Quick Access to Inventory
More Available Storage Space
Better Control of Inventory