Often, simple is better.

The Speedi-BILT® rivet style shelving unit consists of the most basic of components: beams and posts. It offers a tremendous amount of uninterrupted storage volume, making it a favorite of those needing space to effectively organize bulky items.
There's no need for premium hardware like clips or special tools when it comes to assembling this multipurpose unit. Because the beams' rivets snap neatly into place on the slotted angle posts, you can expect to use nothing more than a mallet and screwdriver to erect the Speedi-BILT®.
For larger units, double-rivet beams and channels add load-bearing strength. Support ties can be added to further increase capacity. Once the units are assembled, particle board and similar types of materials can be used to create economical shelving. Between the single and double rivet beams, the Speedi-BILT® can handle capacities ranging from 200 to 1,000 lbs.
If you've been looking for economical storage space, your search is over. You've found Speedi-BILT®.
Why do end users like Speedi-BILT® shelving?
Economical and flexible: consists only of beams and posts
Uninterrupted, visible storage for quick access to inventory and better inventory control
Can be configured to best utilize available space
Can be used with a variety of shelf types: economical particle board, wiredeck and solid steel
Rugged steel construction stands up to weight, strain and rough duty; 14-gauge posts and beams w/ an optional 10-gauge heavy duty channel beam
Can handle capacities ranging from 200 to 1,000 lbs depending on assembly
Ready availability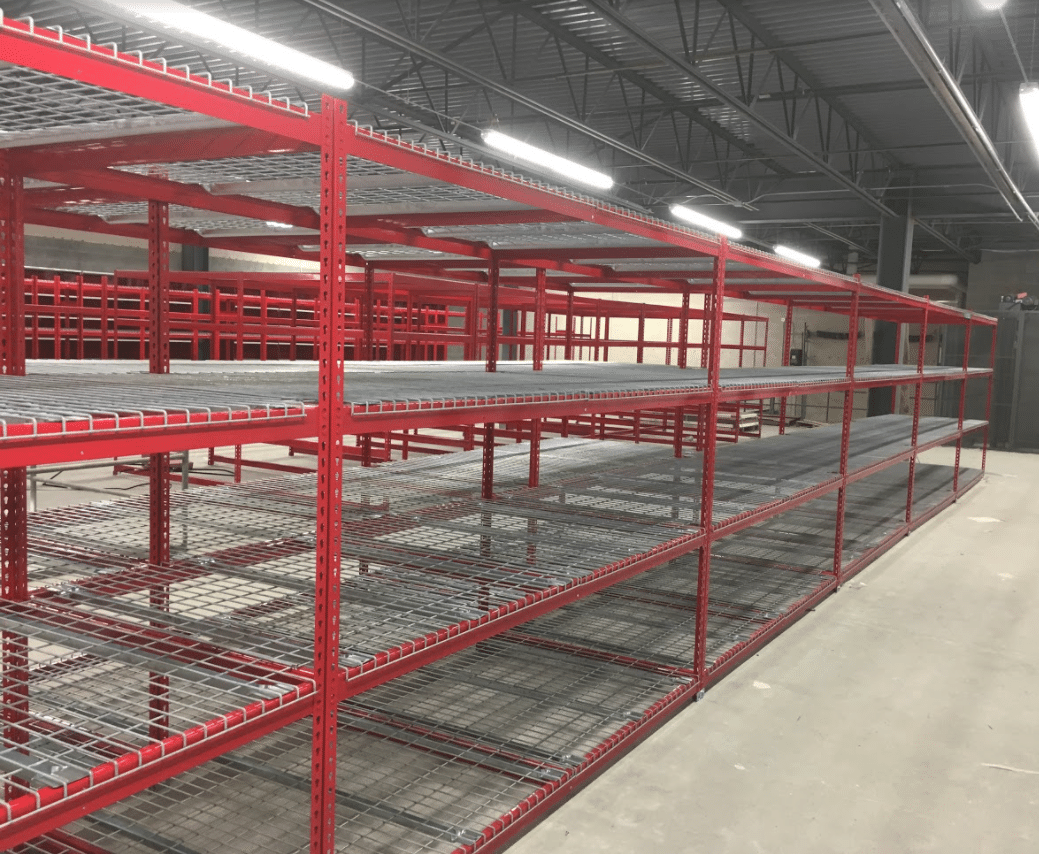 Stock nominal unit sizes range from 12 to 96″ wide and deep. Available heights include everything up to, and even in excess of, 15′. Actual width and depth is calculated by adding 1/2″ to the nominal measurements.
Configuration & Storage Options
The basic Speedi-BILT® shelving unit consists of four angle posts, two top beams, two bottom beams, and as many side beams as necessary to meet your specifications. Beams are available at a variety of lengths. Multiple units in a row require angle posts at the row ends and tee posts at the intermediate upright locations.
Beam type and location, as well as support tie/shelf support quantity and location, vary to suit loading demands.
The configuration options with Speedi-BILT® are numerous, but you don't have to figure it out on your own. Your Speedi-BILT® purchase with BILT includes design assistance for a superior shelving system and long-term ROI. Just give us a call and we'll get you the storage system you need.
Stronger Than the Competition…And More Colorful
Eco-Friendly Powder Coated Color Options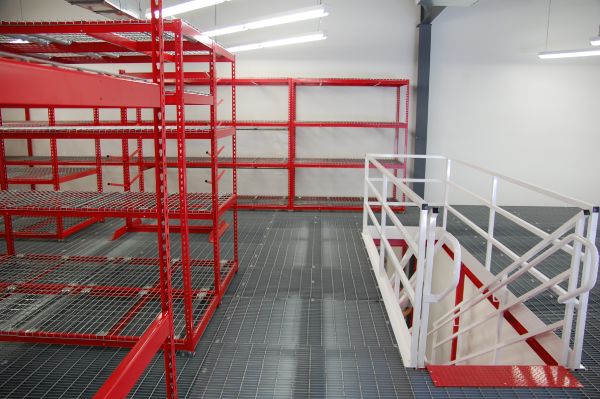 Speedi-BILT® Applications
Speedi-BILT® units are intended for use in hand-loaded applications only. Powered material handling equipment should never be used around Speedi-BILT® units without BILT's explicit approval.
Who uses Speedi-BILT® shelving?
Distribution
Automotive
Manufacturing
Retailers
Service
Where is Speedi-BILT® shelving used?
Stock Rooms
Warehouses
Manufacturing Areas
Record Storage Areas
Why use Speedi-BILT® shelving?
Additional Storage
Rotating Inventory
Reorganization
Material/Storage Flow Improvement
KBII & Speedi Bilt & Modular Drawers Demo
Speedi-BILT® Specifications